Are you looking to buy T-Motor Velox V2306 V3.0 1750kv, 1950kv and 2550kv Motors in Australia?
Check out the latest and greatest from the great people at T-Motor, the Velox V3.0. Coming with a stator size of 2306, it has a wide stator which increases the top and bottom surface areas, which improves cooling. A cooler motor is generally more efficient. Soar higher and challenge your limits with this motor. Its elegant white and purple design will make your quad stand out from the rest. Reach for the skies with the T-Motor Velox V2306 V3.0 1750Kv motor! 
Specifications
KV: 1750, 1950 or 2550
Stator: 2306
Brand: T-motor
Configuration: 12N14P
Shaft Diameter: 5mm 
Motor Bolt Pattern: 16x16mm
Power Cable Gauge: 20# 150mm 
Weight (Incl. Cable): 33.8g
Rated Voltage(Lipo): 6S
Idle Current (10V): 0.85A
Max Power (60s): 820.7W
Peak Current (60s): 34.9A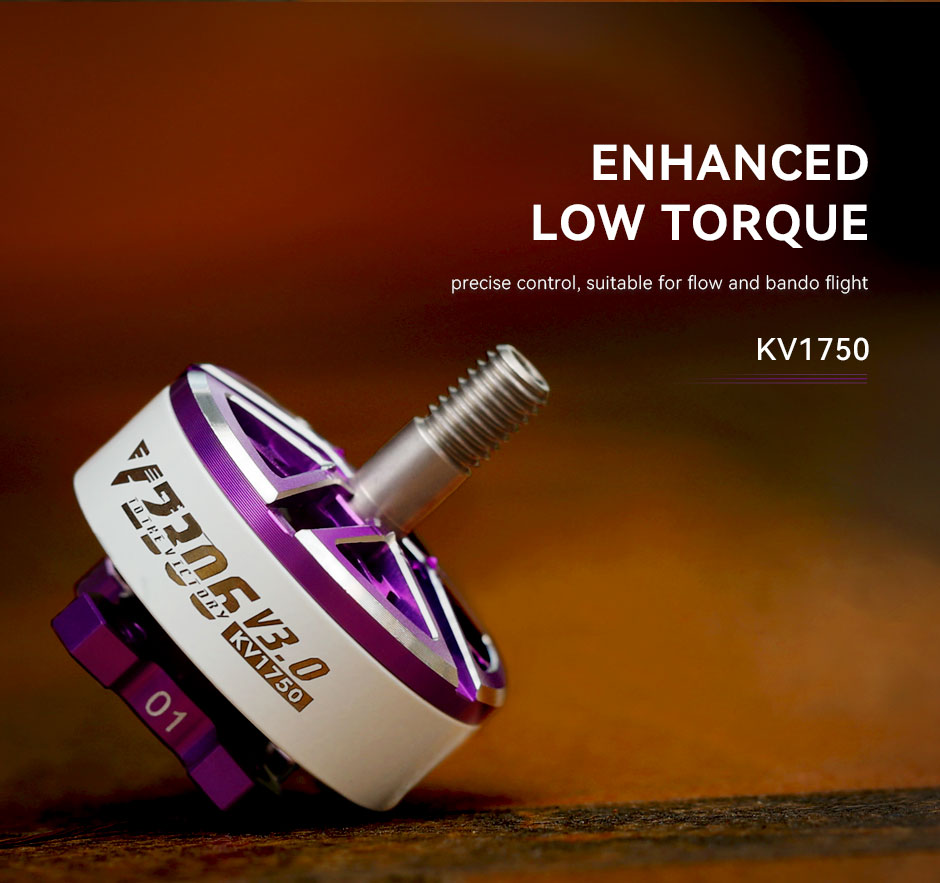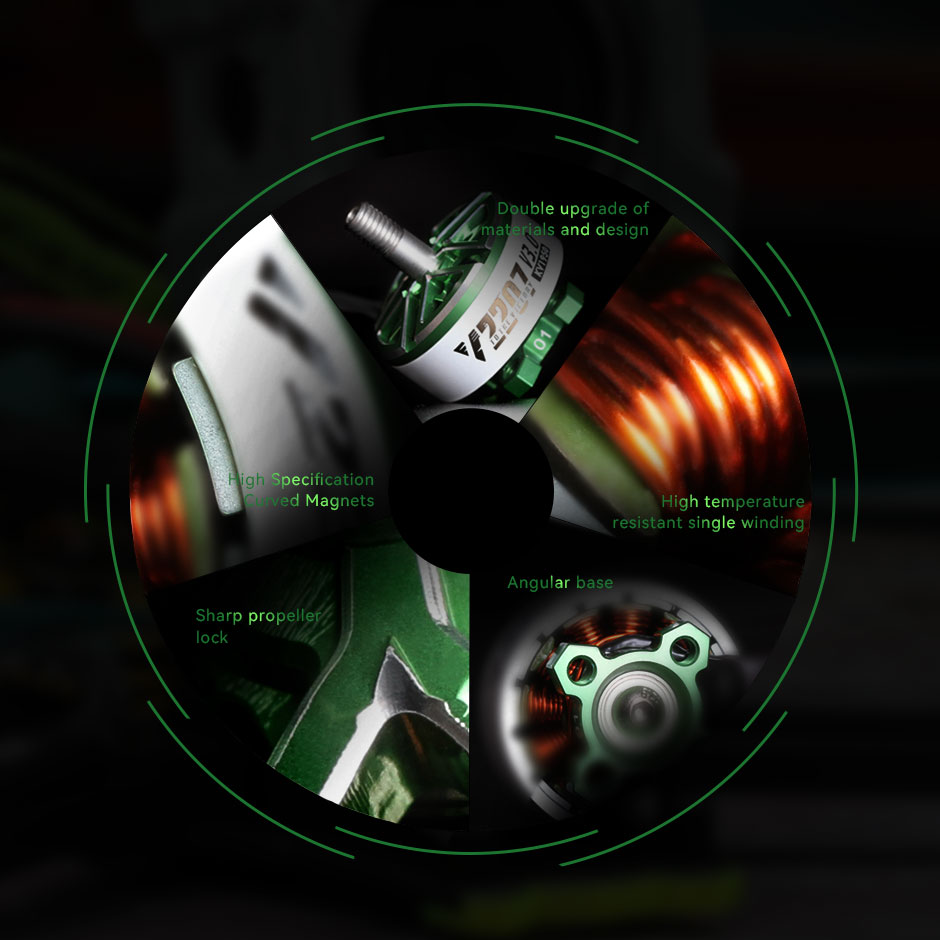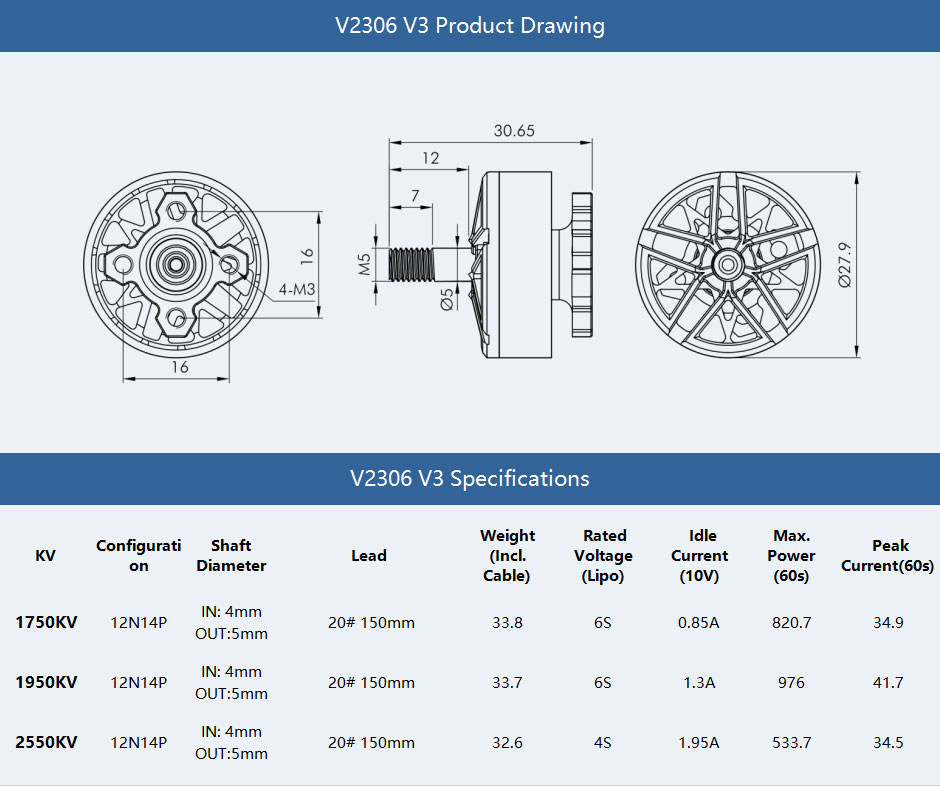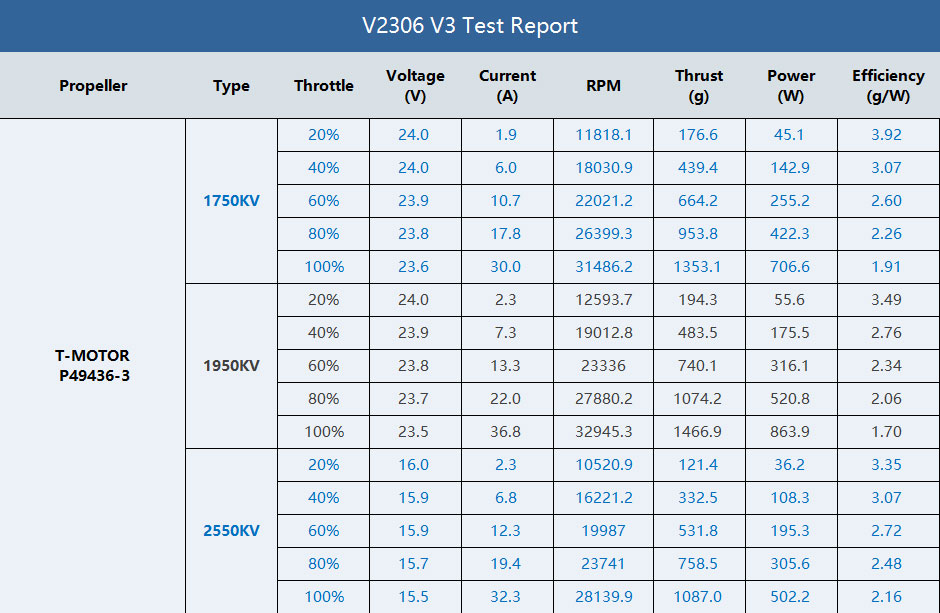 Included
1x T-Motor Velox V2306 V3.0 motor (your choice KV)
Browse more
Why Choose Phaser FPV?
Here's Why 1000s of Buyers Trust Us
In the sky-high world of FPV drones and related products, Phaser FPV takes you higher and further – while ensuring a smooth ride every step of the way. As a human brand that puts its clients first, here are a few of the ways we keep giving our customers reasons to come back.
Same-Day Ship
If you place your order with us before 1pm weekdays, we'll ship it out on the same day you shopped. When we make a promise, we keep it. You'll be hard-pressed to find any Phaser order that didn't fly out of our facility on the day it was ordered.
Transparent Stock
We keep our website updated like hawks. If you see it and it says it's in stock, you can order it today and get it tomorrow via express shipping.
Highly Rated
We've spent almost a decade racking in countless 5-star reviews. Give them a read and you'll see everything we have said here is true!
Walk In Anytime
Can't wait? Then don't. We're one of the only FPV drone + accessory stores to have a physical brick-and-mortar establishment in Somersby NSW Australia.
Tech Precision
Our handpicked team of technology experts specialize in – and are boffins on – every product we sell. This means they can answer any and all of your technical questions with confidence. Go ahead, put us to the test.
Fast Support
We welcome our customers to reach out to us via email, phone, or LIVE chat. Phaser FPV is the only FPV business to have a dedicated phone line.
Get Rewarded
Score a FREE gift on first and recurring orders, and discount shipping on orders over $99.
We're on Social
We have nothing to hide. Follow us on social, tag @PhaserFPV, and become a part of our online community and family in our facebook group.
It's clear to see why most of our business comes through word-of-mouth referrals. When you need the best in FPV & 3D Printing don't settle for less. Demand the best – insist on Phaser FPV.